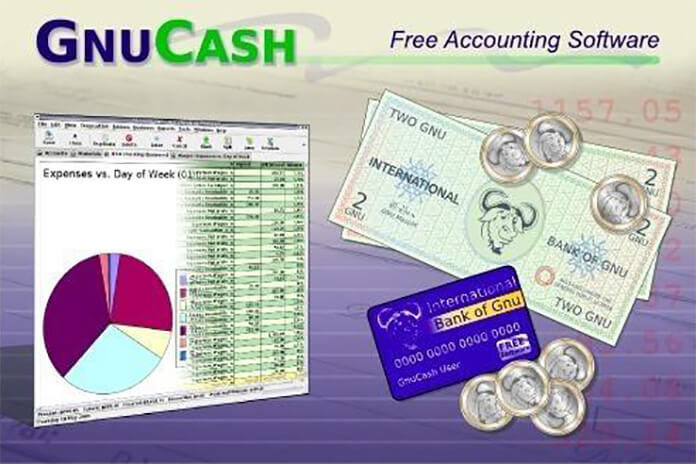 GnuCash is a free software accounting program that implements a double-entry bookkeeping system. This desktop application is available under GPL for personal and small business use.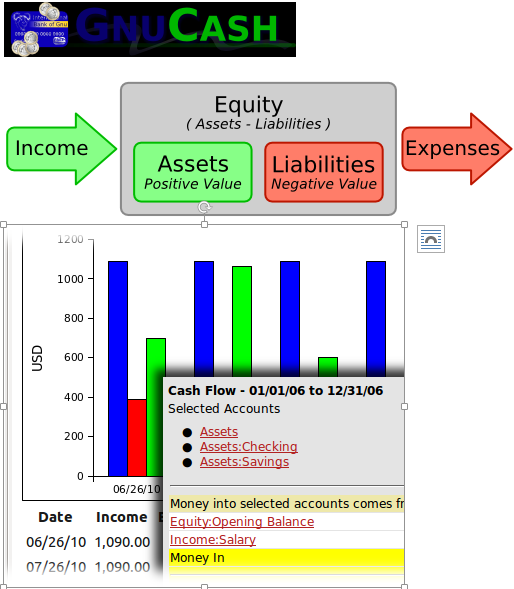 Current Release:
The latest stable release of GnuCash is 2.4.11.
GnuCash runs on many different operating systems including Windows, MacOSX and Linux.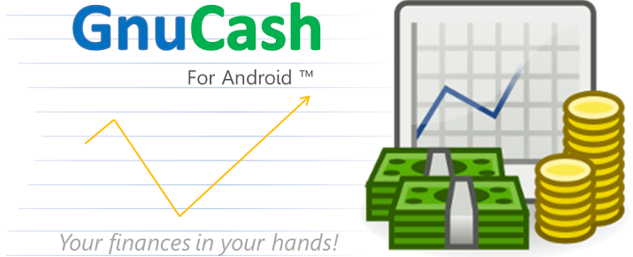 Mobile App:
There is a companion Android mobile app for GnuCash desktop. This app enables flexible tracking of expenses on-the-go which can be exported to the Open Financial eXchange (OFX) format.
Mobile app features:
– Create multiple accounts and transactions
– Double-entry accounting
– Nested accounts
– Export transactions in OFX
– Save transactions on cloud
Mobile app does not offer all features available for desktop GNUCash.
E.g. it cannot open your desktop GnuCash XML files; however, you can export your transactions from app into desktop GnuCash.
Features:
–          Double entry bookkeeping.
–          Checkbook style register
–          Scheduled transaction
–          Statement reconciliation
–          Income / Expense account types
–          Small business related features (e.g. customer, vendor tracking, invoicing, bill pay, etc).
–          GnuCash financial data can be stored in a SQL database using SQLite3, MySQL or PostgreSQL.
–          QIF and OFX Import
–          HBCI Support
–          Handles internationalized dates and currencies (support for 21 languages)
–          Check printing
–          Mortgage & loan payment assistant
–          General ledger
–          Transaction search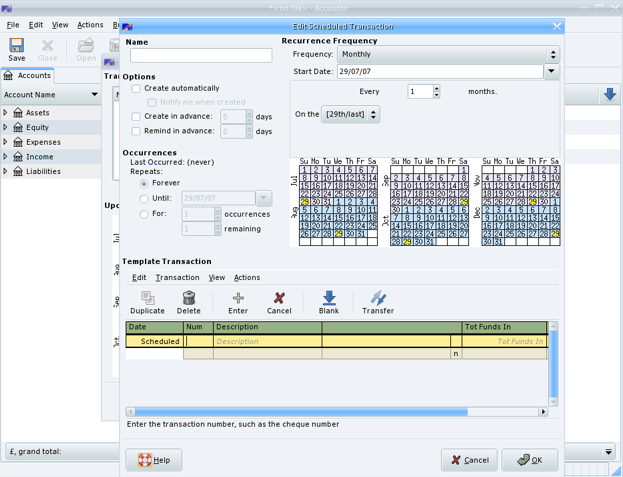 Limitations:
GNUCash is also said to have the following limitations:
–          No mens to work with tax applications
–          GnuCash 2.4 is currently not designed for true multi-user access. Trying to work with multiple users at the same time in the same database will be prevented by means of a locking mechanism.
–          There are some missing features too:
Inventory management
POS module
Not much security feature for accounts (password protection, etc)
Overall, with its support for almost all platforms, GnuCash easily beats its competitors like
TurboCash and PlanGuru
and hence can be called the finest of all the
GPL accounting softwares.
.