When you are in the need for professional and state-of-the-art audio plug-ins without spending bucks – Calf is the most suitable answer for you. This Linux based audio solution was developed by Krzysztof Foltman, a versatile cross-platform programmer and senior software engineer. He has also designed the synthesizers of the Calf suite.
The Calf studio gear package contains a lot of plugins for your LINUX based studio for home or even a production-studio.
Installation:
Calf studio gear can be obtained in different ways. The most comfortable one is installing it as a package through your package management system. Alternatively, you can get it from sourceforge and also get the git repository.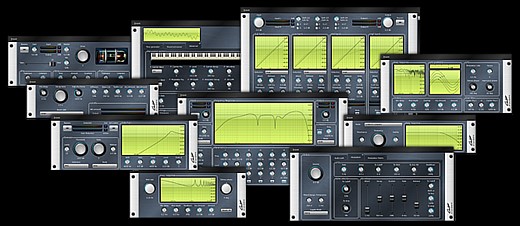 Key features:
–          Play SF2 sample banks
–          fatten sounds with phasers,  delays, reverbs and other FX
–          process recordings with gates, compressors, deesser
–          finally master your stuff with multiband dynamics!
Type
Remarks
Instrument
Calf organ synthesizer is capable of producing many types of sounds:
- tonewheel organs (9 drawbars)
- solid state organs
- choir-like / string-like pads
- fat basses
- sound from all oscillators can be processed using Two independent filter sections
Monosynth:
- Simple monophonic synthesizer with 2 oscillators.
- Designed to maximize flexibility while minimizing the number of controls.
Modulation
Multi Chorus:
- Calf Multi-tap stereo chorus with adjustable number of voices.
- lot of options make this effect highly flexible in expression
Phaser:
- basic stereo phaser with typical settings
- Provides a LFO reset button for consistent song playback.
- The number of stages goes up to 12
Rotary Speaker:
- WIP - Can morph between slow and fast mode when switched using MIDI, control ports or automation.
Delay
Reverb:
- Simple reverb with basic controls and relatively neutral sound.
- No dreaded metal barrel sound, but at the expense of higher CPU use and less time density.
Dynamics
Compressor:
- Smooth sounding dynamic compressor with a variety of settings.
Multiband Compressor:
- The first multiband compressor with real plugin capabilities on linux audio workstations.
- four channels with separate compression stages will blow up the loudness of your tracks.
Sidechain Gates:
- in drum recordings Calf Sidechain Gate offers complete control over the audibility of your drums.
- Split mode - cuts away the complete lower end of a playback leaving the bassdrum where it is.
Equalizer
5 Band equalizer:
- Provide some specialized tools for everyday's signal processing.
- A gain of +-36dB and maximum slew rates for the peak filters.
- All bands are capable of processing stereo, left, right, M-S mid or M-S side individually.
- This version offers two shelving filters and 3 peak filters.
8-band and 12-band equalizers are also available.
Plugins:
Apart from these few features Calf also offers distortion effects, analyser, stereo tools, etc. For details please check the calf website.