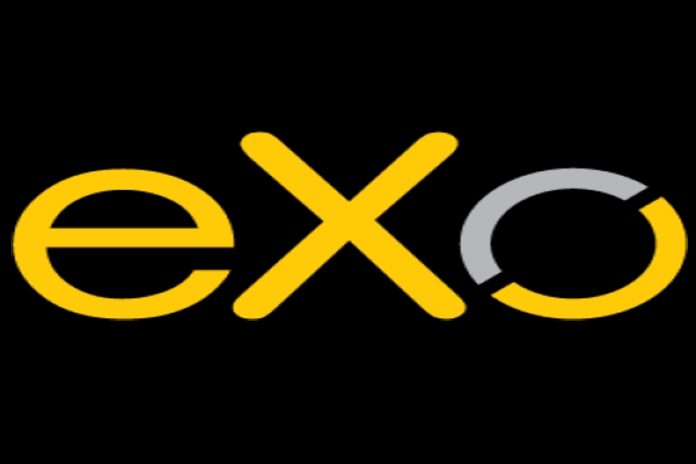 eXo's platform's social networking feel will encourage employees to use it for collaboration. It is open source social networking platform. With eXo one can comment on posts, upload and share docs, create groups, and much more. It is an out-of-the-box social intranet solution. It has integrated key collaboration features (wikis, forums, calendars and documents) smartly activity streams, social networking and workspaces. It is carefully designed to instantly engage users. eXo is highly customizable too.
Installation:
CPU: 3 GHz Multi-core recommended
Memory: 4 GB of RAM (8 GB recommended)
Disk: 2 GB (depending of the amount of data)
OS: Windows or Linux
JDK: Java 6 or 7 (set the JAVA_HOME environment variable)
Browser: Google Chrome 25+, Firefox 19+, or Internet Explorer 8+
Port 8080 must be open on the internal network
It supports windows, Linux and Mac.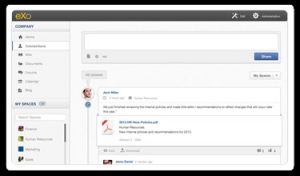 Mobile:
Native iPhone, iPad, and Android apps integrate easily and securely with the eXo instance. It is available on App Store and Google Play. eXo's application containers allow us to deploy our own apps besides the built-in ones inside our standardized runtime portlet and gadget containers. eXo Platform is featured in Gartner's Magic Quadrant for Horizontal Portal Products 2012 as a User eXperience Platform.Unique multi-tenancy support allows eXo Platform to host several tenants in the same eXo instance. Tenants coexist in the same JVM but are strictly isolated. Each tenant's data is in its own database.
In all eXo Platform appears to be one of the promising solutions for enterprise level social networking.