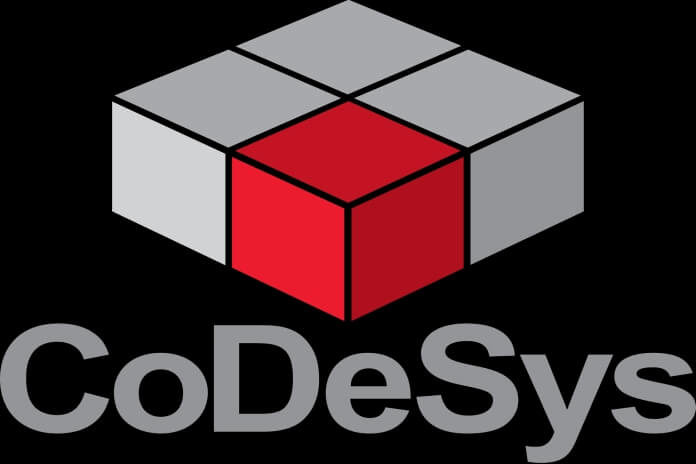 CODESYS is an acronym and stands for Controller Development System. It can be installed freely on your workstations. This package follows IEC61131-3 standard (an open international standard programmable logic controllers / PLCs.) It was first published in 1993 by the International Electrotechnical Commission. The third (current) edition was published in Feb-2013).
This standard recommends support for Five programming languages:
– Instruction List (IL)
– Structure Text (ST)
– Ladder Diagram (LD)
– Functional Block Diagram (FBD)
– Sequential Functional Chart (SFC)
CoDeSys was developed in 1994 by 3S-Smart Software Solutions.
Where is CoDeSys useful?
CoDeSys can be looked at as a PLC software that can be added to various devices.  As a benefit the capability of the devices increases and also it means that the demand to install a separate PLC on your devices reduces.
Current Version
CODESYS V3.5 SP3  was Released on 28th March 2013. Download now.
Language Support
German, English or French. Parts of the tool, e.g. the online help are available in other languages like Russian, Chinese or Spanish.
Features
–          In addition to the five recommended programming types, CoDeSys also offers a graphical editor Continuous Function Chart (CFC)
–          Different field busses can be used directly in the programming.
–          For some systems the protocol stacks libraries are available
–          It is also possible to integrate the additional third party user interface
–          The editor enables to create complex visualization masks directly in the programming system and also to animate them.
–          Some Functions (like Autoformat) and a context-sensitive input assistance simplify the use of CoDeSys
–          The 'incremental compile' facilitates compilation of large projects (thousands of global variables + hundreds of components) in surprisingly short time.
–          CoDeSys Automation Alliance (CAA) is an international alliance of manufacturers who offer intelligent automation devices programmable with CoDeSys
–          There is an optional module for motion planning and complex motion control.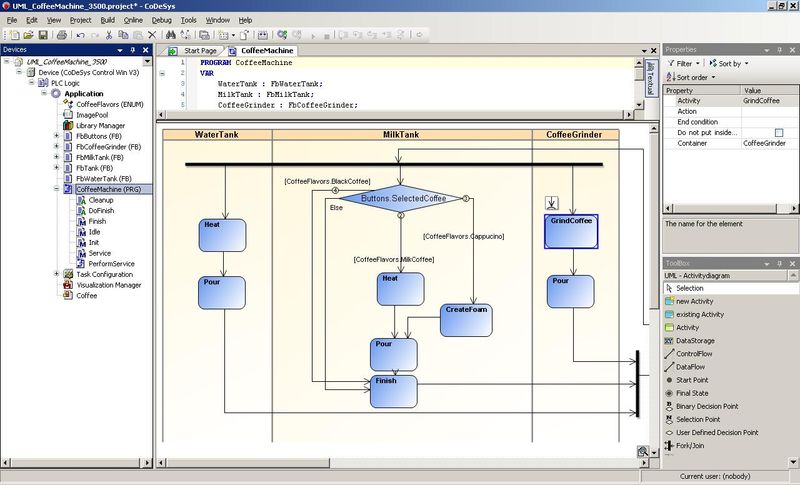 Popularity
Over 350 device manufacturers from different industrial sectors offer intelligent automation devices with a CODESYS programming interface. Consequently, thousands of end users such as machine or plant builders around the world employ CODESYS for all sorts of automation tasks.
The CODESYS Device Directory offers an overview on nearly 400 devices programmable with CODESYS from leading manufacturers from the sectors control engineering, automation components and embedded systems.